New coins. News layers. New possibilities.
New hopes. New downs.
Every day, crypto space is getting wider.
Keep up the pace, stay up to date : every week, our leaders open the doors of Ledger along with our new partners to share their story, expertise and vision on the present and future of crypto. Anything you might want to know and ask about DeFi, Web3, Bitcoin ups and downs ? On Ledger new features and partnerships ? Then take 30 minutes of your time, and get On The Ledger, live from Paris.
Catch us on...
Your favorite podcast streaming app
#14 Pak & The Lost Poets NFTs, by Robin Schmidt (School of Block)
The most secret, complex and exciting NFT project of this end of year, finally explained to you.
#13 Friends With Benefits, where crypto meets culture
Why is this the DAO everybody has been talking about this year... and why everybody wants to be a part of?
#12 NFTs: Where are the Women ? W/ Yam & Raph (World Of Women)
World of Women is an amazing NFT artistic project with a purpose. How did it all start? Where are the two co-founders headed?
#11 LIDO, Staking finally made easy, w/ K. Lomashuk (LIDO, P2P)
Lido is a game changer in the world of crypto. How did they do that? What is next for the now amazingly popular DeFi app?
#10 Why Blockchain is the future of music w/ C. Turley (Audius)
How will blockchain technology & NFTs revolutionize the music industry?
Why is Web3 the best thing that could ever happen to artists &…
#9 Aave: The Growth of DeFi & Crypto Economy w/ S. Kulechov
What's Aave? Why is it so successful? How will DeFi impact the future?
#8 Pegasus Aftermath: is crypto safe in phones? w/ Charles Guillemet & JB Bédrune
What can we learn from the Pegasus spyware scandal? We dive into why your crypto isn't safe in your Web 2 devices - aka smartphones…
#7 A Tale of 2 Bitcoiners w/ Peter McCormack
Why did those big guys even buy their first Bitcoin? What are their visions for the future?
#6 - Creative Reflections w/ Robin Schmidt
What is the creator economy? What are the limits of the digital creative model? And how is crypto disrupting creative industries?
#5 The Future of Ethereum w/ Vlad Zamfir
What could "EIP-1559" possibly mean? What challenges will Eth face tomorrow? And why a… hairbrush might shape its future?
#4 How to be your own bank and stay safe? w/ Matt Johnson & Charles Guillemet
What does financial freedom mean? Why does it matter? How do we access it safely?
#3 Is an Open & Secure Financial System Possible? w/ Yanni Giannaros
What is an API? How does it work? What will fintech look like tomorrow?
#2 NFTs: The New Artistic Renaissance? w/ Benoit Pagatto
What are NFTs? Are they truly disruptive? Are they just a fad, or the new creative renaissance?
#1 How to make DeFi easy & safe? w/ Mounir Benchemled
What are decentralized exchanges? Why are they relevant? Can they compete with banks?
Join our community!
Never miss our new articles and receive VIP access to our latest news, special promotion and more.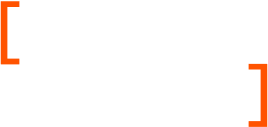 Demystifying decentralization one block at a time. Blockchain sounds scary. But it's simply how Crypto lives. Learn its principles, unravel its mysteries, better understand crypto and be free as a bird.
Ledger Academy
Get simple answers to all your questions with Ledger Academy, from crypto basics to hardware wallet use.